VariousTypes of Driving Licences in India
Various Types of Driving Licenses in India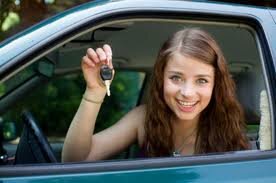 The minimum permeable age to any Indian to attain license is 18yrs and the following are the different types of license available in India and the license should be carried while driving
1. Learners License: The learner license is the first type of license. This license is primary license which valid till 6 months. This Learners license is not allowed to drive across the city boarders, and recommended along to take an expert (co-driver) along who can help in need.
2. Permanent License: Permanent license can be applied after the 30days of learner's license. With this license we can driver freely any where with the valid documents. And important thing is that as a permanent license holder we must be familiar with general road safety rules.
3. International Driving License: With the permanent driving license we will be allowed to drive only in India but with the International License we can drive outside India also. And International driving license will be validated each year and to apply for International driving license we must possess passport, visa, address proof and birth certificate.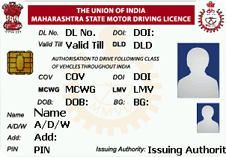 4. Heavy Motor vehicle License: This is a commercial vehicle license and a Heavy Motor vehicle License is specially assigned to the drivers of buses, trucks and cranes only after their special training in Heavy Motor schools
5. Duplicate driving License: When we lose our Driving License we need not panic! Fortunately a duplicate copy of license can be issued by RTO. First we need to lodge an FIR as soon as possible. Therefore by producing few necessary documents a duplicate Driving License will be issued.