Simple Guide To Apply Driving Licence In UP
How to Apply Driving Licence in UP

First you have to apply leaning licence in UP: For Applying Leaning Licence you can practice Online Driving Licence test from our website click here to visit driving licence test. Online Driving Licence Test.
Requirements for applying learning licence in UP: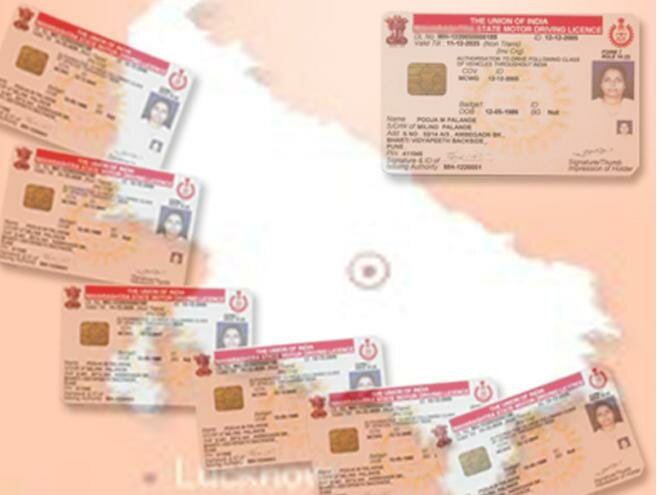 Form no 2.
Medical certificate
3 Passport size photographs.
Address proof
Fee as per RTO.
If you want to apply driving licence in up you need to get leaning licence first then you can apply permanent driving licence in up.
The following are the condition for applying driving licence in UP.
You should be a resident of India.
Meeting the Age requirement.
Requirements:
i) Birth Certificate/Ration Card/ Voter ID card
ii) Residential Proof
iii) Passport size photos
iv) Address Proof
v) Learning licence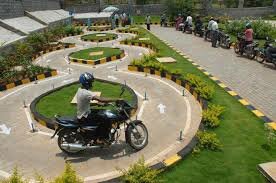 Procedure: You need to fill the form for respective driving licences, for Learner's Driving License (issue or renewal) you have to pay 30 rupees fee.
Permanent Driving License in Form 6 (paper) you need pay 40 rupees.
Permanent Driving License in Form 7 (laminated card) you need to pay 200 rupees.
For International Driving Permit in Form 6A form you have to 500 rupees.
Various Districts in UP for Applying Driving Licence: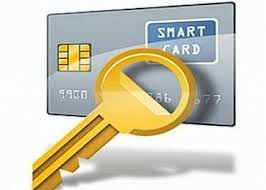 Agra, Aligarh,Allahabad, Ambedkar Nagar, Auraiya, Ayodhya, Azamgarh, Badaun, Baghpat, Bahraich, Ballia, Balrampur, Banda, Barabanki, Bareilly, Basti, Bhadohi, Bijnor, Bulandshar, Chandauli, Chitrakoot Dham (Karwi), Deoria, Etah JALESAR AWAGARH, Etawah, Faizabad, Farrukhabad, Fatehpur, Firozabad, Ghaziabad, Ghazipur, Gonda, Gorakhpur, Hamirpur, Hapur, Hardoi, Jalaun, Jaunpur,Jhansi, Jyotiba Phule Nagar ,Kannauj, Kanpur – Urban, Kanpur CNG Vehicles, Kanpur Dehat (rural), Kanshiram Nagar, Kaushambi, Kheri, Lalitpur, Lucknow, Mahamaya Nagar, Mahoba, Mahrajganj, Mainpuri, Mathura, Mau, Mirzapur, Moradabad, Muzaffarnagar, NOIDA / Gautam Buddha Nagar, Padrauna, Pilibhit, Pratapgarh, Raebareli, Rampur, Saharanpur, Sant Kabir Nagar, Shahjahanpur, Shamli, Shrawasti, Siddharth Nagar, Sitapur, Sonbhadra, Sultanpur, Unnao, Varanasi
Renewal of Driving Licence in UP:
You have fill the form no 9, Along with Permanent driving licence. Medical certificate along with 3 passport size photographs and fee prescribed by the RTO of UP.
How to Apply International Driving Licence.
You have to fill form 4A with original driving licence. Copy of passport, Valid Visa, tickets, 3 Passport Size photographs.
Applying Smart Card Driving Licence in UP:
Smart Card Driving licence is same as applying Ordinary Driving Licence.
Smart Card Driving Licence is a chip enabled card embedded with a microprocessor chip having 64KB memory.
It will include the details of applicant licence holder.
Smart card can be obtained on the same day after the applicant presence in the RTO office by giving the required information for the RTO.
To Practice Licence Test: Please practice online Driving Licence Here below Link
RTA Forms in UP
Online Driving License Various forms
| RTA Forms | Download Now |
| --- | --- |
| Learner License form | |
| Learner License form | |
| Learner License form | |
| Permanent License | |
| Vehicle Registration | |
| Duplicate certicate of registration form | |
| No Objection Certifate | |
| Notice intimating of ownership of the vehicle | |
| Intimation and Tranfering of ownership of the vehicle | |
| Making a duplicate registration certificate agreement for purchasing ,hiring a vehicles. | |
| Termination notice certificate of hired, purchased vehicle. | |
| Addition of class to a driving license.(DL) | |
| International Driving Permit | |
| International Driving Permit | |