Simple Guide To Apply Driving Licence In Bihar
Anti Drunken Driving Campaign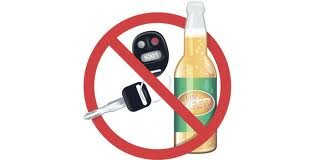 The anti-drunken driving campaigns is to reduce the accidents which are cause by the drivers whose are driving under the instance of alcohol.
The campaign lunched in Andhra Pradesh in 2010 the accident reduced when compared to this year through some factors are rash driving, aggressive, driving negligent driving, not obeying traffic rules are some when compared to last year.
Initially the fine was minimum 150 rupees but now its increased to 1500 for 2-wheeler and 2500 4-wheeler.It depends on the level of offence made and offender should attend the court next day. Many cases seen in two wheelers.
Consequences of drivers under the influence of alcohol.
Fine up to 1500 /- for 2-wheeler.
Fine up to 2500 /- for 4-wheeler.
Fine or jail or both.
Cancelations of driving licence.
When it comes to statistics adults seen in drunken driving, most of them are come from rich families who visit parties, discos, very now and then. Much care to be taken for teens as they are involved in rash and negligent driving. Now a day's women are also caught on drunken driving.