Indian Driving Licenses Type

Indian driving license required age is sixteen years for 50 cc or less and eighteen years for other vehicles.
Types of Licences in India.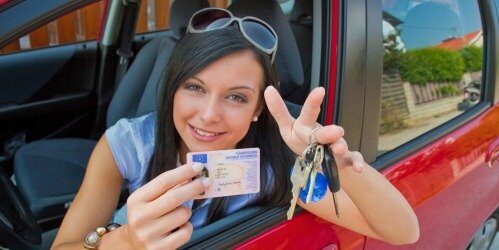 Learners Driving Licence : This Licence is valid for six months and it is given to learn driving within six months of time. This test is conducted by the regional transport authority.
Permanent License: Those who pass the test of competence they can apply for permanent driving license.
Duplicate Driving License: Those who lost their License, they can apply for duplicate license.
Class of vehicles for Applying driving License.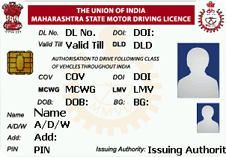 Learning License.
Motor car with gear.
Motor car without gear.
Auto Rickshaw, Non transport, Transport.
Light motor vehicle (Transport, Non Transport).
Medium Goods, Passenger Vehicle.
Heavy Goods, passenger, transport Vehicle.
Tractor, Road roller.
Top Ten Reason for Failing the Learning Driving Test

Low concentration at signals: There is a low concentration and low judgment at provided signals.
Usage of mirrors: not using mirrors at all.
Attitude: the attitude changes at the time of Driving Licence test
Observation at Junctions: Ineffective observation and judgment
Reverse parking: in Appropriate reverse parking.
Misleading signals
Not handling steering properly
Not doing proper cornering
Not having enough knowledge about the signs and directions.
Not having control over the vehicle and unable to understand the vehicle compatibility